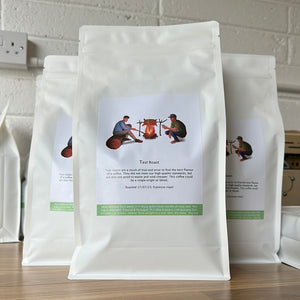 Test roasts are a result of trial and error to find the best flavour of a coffee. They did not meet our high quality standards, but are too good to waste and sold much cheaper. 
Flavour notes: Random yumminess
Size: 1Kg or 2Kg
Please note that this could be any coffee of any origin or a blend. 
P.S These particular bags are made CO2 neutral recyclable code 4. They also come with free delivery to Ireland