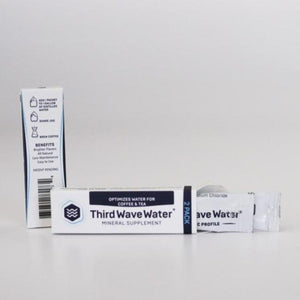 Third Wave Water allows you to create cafe quality water at home. We have selected the Classic Profile as it matches our coffees best. 
In each pack are two sachets that make up 1 Gallon of Water each. 


This makes for a great gift for someone whos really into their coffee and wants the best possible flavour.